MASTERPIECES FROM THE GUGGENHEIM COLLECTION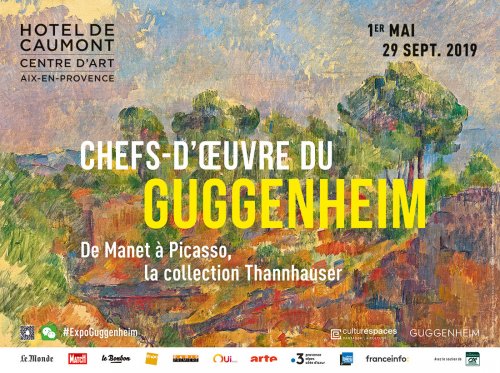 The Hôtel de Caumont Art Centre will hold an exhibition of an ensemble of Impressionist, post-Impressionist, and avant-garde masterpieces from the beginning of the twentieth century from the collection of the Solomon R. Guggenheim Foundation in New York.
For the first time, around fifty major works from the Thannhauser Collection, or linked to its history, will be presented in Europe in an itinerant exhibition that began in the Guggenheim Bilbao Museum. Ranging from Manet to Picasso, Degas, Gauguin, Cézanne, van Gogh, Braque, and Matisse, these masterpieces attest to the commitment to modern art—lasting for more than half a century—of some of the most influential and famous art dealers in Europe.
From 1st May 2019 to 29 September 2019 at the Hôtel de Caumont
More informations on caumont-centredart.com
---
FABIENNE VERDIER - In Cézanne country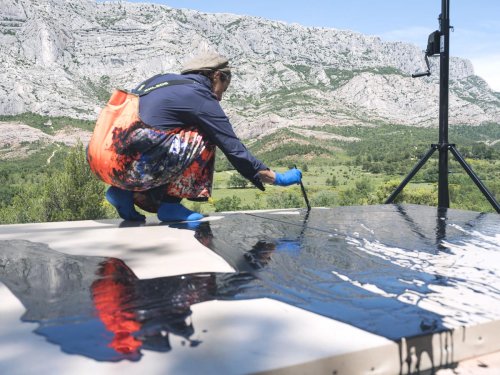 From 21 June to 13 October 2019, three leading cultural institutions in Aix-en-Provence - the Musée Granet, the Musée du Pavillon de Vendôme and the Cité du livre, Galerie Zola - will explore various aspects of Fabienne Verdier's work as well as her latest creations, inspired by a year of visiting sites familiar to Cézanne.
From 21 June 2019 to 13 October 2019 at Musée Granet - Musée du Pavillon de Vendôme - Cité du Livre
More informations on Musée Granet
---
Chagall - From back and white to color
The exhibition, which is devoted to the last part of the artist's career, highlights his change of style and reveals each stage in the artist's creative process, from 1948 until his death in 1985.
More than 100 works (paintings, sculptures, drawings, engravings, washes, gouaches, and collages) reflect Chagall's artistic exploration of black and white and his subsequent mastery of particularly luminous, intense, and profound tints.
From november 1, 2018 to march 24, 2019 at the Hôtel de Caumont
Copyright Marc Chagall - Le Cirque
1961
Gouache et pastel sur papier 57x61 cm
Pola Museum Of Art, Pola Art Foundation
© Adagp, Paris, 2018
More informations on caumont-centredart.com
---
Traverser La Lumière - Roger BISSIÈRE, Jean BAZAINE, Elvire JAN, Jean LE MOAL, Alfred MANESSIER ET Gustave SINGIER.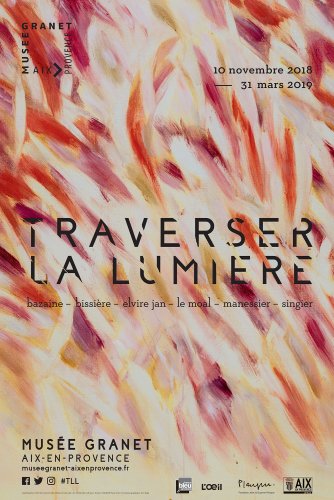 In 2018-2019, the traveling exhibition Traverser la lumière will defend the cause of a group of French painters, close to each other, who, after the Second World War, preferred that their works be called "non-figurative" rather than "abstract", as opposed to those of the masters of pure abstraction, in the continuity of Kandinsky and Mondrian, as well as those of "American Abstract Expressionism" (Jackson Pollock, Willem de Kooning ...) then in the process of establishing itself in Europe. In addition to Roger Bissière, who was both the oldest representative and in a sense the master, this stream of paint included Jean Bazaine, Elvire Jan, John Moal, Alfred Manessier and Gustave Singier.
It was in 1952 that Jean Planque, under the influence of the lesson of Cézanne, discovered very moved the painting of Alfred Manessier at the Galerie de France. This revelation marks a turning point in his approach to modern art.
From november 10,2018 to march 31, 2019
Jean Bazaine (1904-2001)
Chant de l'aube II, 1985
Huile sur toile, 146 x 97 cm
Collection particulière
© Adagp, Paris 2018
More informations on Musée Granet website